About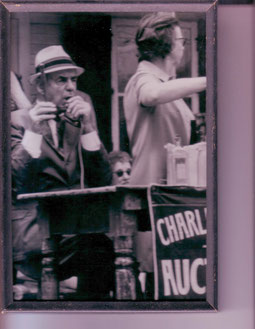 Welcome, my name is James E. Talbot.  I grew up in my family's auction business which my father and mother started in 1950.  This year, 2021, is the 42th year I have been involved on a full time basis in our business. 
Our company is known for its annual summer sale or sales at the Talbot Homestead on Poplar Hill Road, Turner.  We also conduct on site auction sales, supplying our tents and necessary equipment.  Antique & household items are sold at the Turner Center Grange Hall – a tradition started over 50 years ago. 
We sell estate and personal property on a consignment basis or purchase items outright. This includes single items or more oftenly, complete household cleanouts. When selling, we do not charge a buyer's premium or buyer's penalty.  We also conduct personal property appraisals for estate, insurance or general informational purposes.
Please call or email for additional information, references or questions.